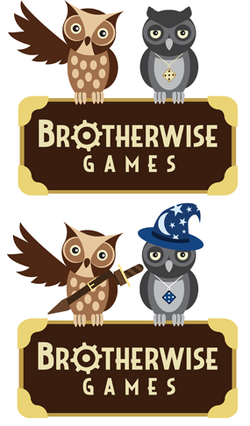 Brotherwise Games is the company responsible for the design and release of Boss Monster. It is an indie company created by two brothers, Johnny and Chris O'Neal.
The company got its start through Kickstarter, attempting to raise $12,000 in order to fund Boss Monster. The project was a complete success raising over $215,000 to begin production.
Boss Monster is their first and currently their only work; though they have stated that they plan to release a 'non-Boss Monster' game sometime in 2014.
On the Boss Monster Kickstarter when addressing backers Chris O'Neal called himself 'Brother One' and Johnny O'Neal called himself 'Brother Two'. This was based on the fact that Chris is the older brother.
The Promo Boss The Brothers Wise is a self insert of the two brothers into their game.
Video Interview with Brotherwise Games
Edit