Kalish Ninefingers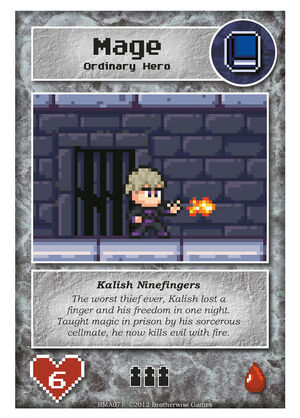 is an
Ordinary Hero
in the
Base Set
.
Character art by Kyle Merritt.
Background art by David Nyari.
"The worst thief ever, Kalish lost a finger and his freedom in one night. Taught magic in prison by his sorcerous cellmate, he now kills evil with fire."
Ad blocker interference detected!
Wikia is a free-to-use site that makes money from advertising. We have a modified experience for viewers using ad blockers

Wikia is not accessible if you've made further modifications. Remove the custom ad blocker rule(s) and the page will load as expected.