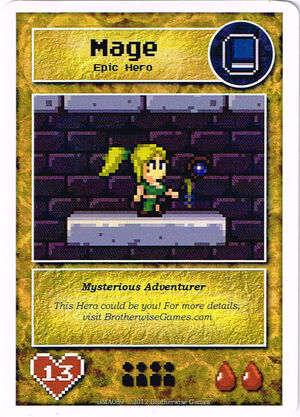 Mysterious Adventurer is an
Epic Hero
in the
Alpha Prototype 2
.
It is unknown if this card will be included in the Base Set.
This card is very similar to many of the cards in the Alpha Prototype 1 also called Mysterious Adventurer.
This card's art could be the Epic Version of Daphne, Daughter of Legends due to the similarity of hair color, background and outfit.