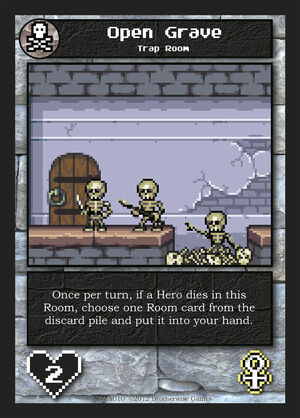 Open Grave is a Rooms in the Base Set.
Character art by Alexander Olsen
Background art by David Nyari.
Strategy
Edit
A card best built in the later rooms of a dungeon so as to have a better chance for the card's effect to activate. Cards that can boost this card's damage, such as Dizzygas Hallway, allow for this card's effect to occur more often.